Cladding
Cladding as we know performs a protective and decorative purpose for a building exterior. Cladding performs its role by keeping out external elements and extreme weather changes. Cladding has been used in construction and building for many years, and man has experimented with many materials for this purpose. Commonly used with windows, doors, roofs, and chimneys. Avail the benefits of the various cladding options at Buildworld made from uPVC & Timber Cladding.
Sort By: Price low to High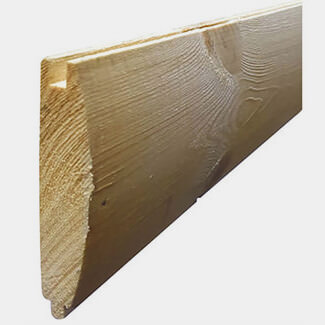 More Info on Cladding
Timber Cladding
Timber is renewable, biodegradable and can be reused. Timber cladding is durable and aesthetically satisfying and made from slow grown, softwood timber for both internal and external applications. The surface is easy for painting, varnishing or staining and the wood has been responsibly sourced.
Upvc Cladding
uPVC is an ideal material due to its durability and hard wearing properties. Cladding made from uPVC easily replaces traditional wood cladding and being plastic it won't rot or corrode in harsh weather conditions. Besides, it is cost-effective, low maintenance and easy to install.
Related Buying Guides & Articles
Thank you for answer feedback
Sorry for the inconvenience Please try again at a later time.