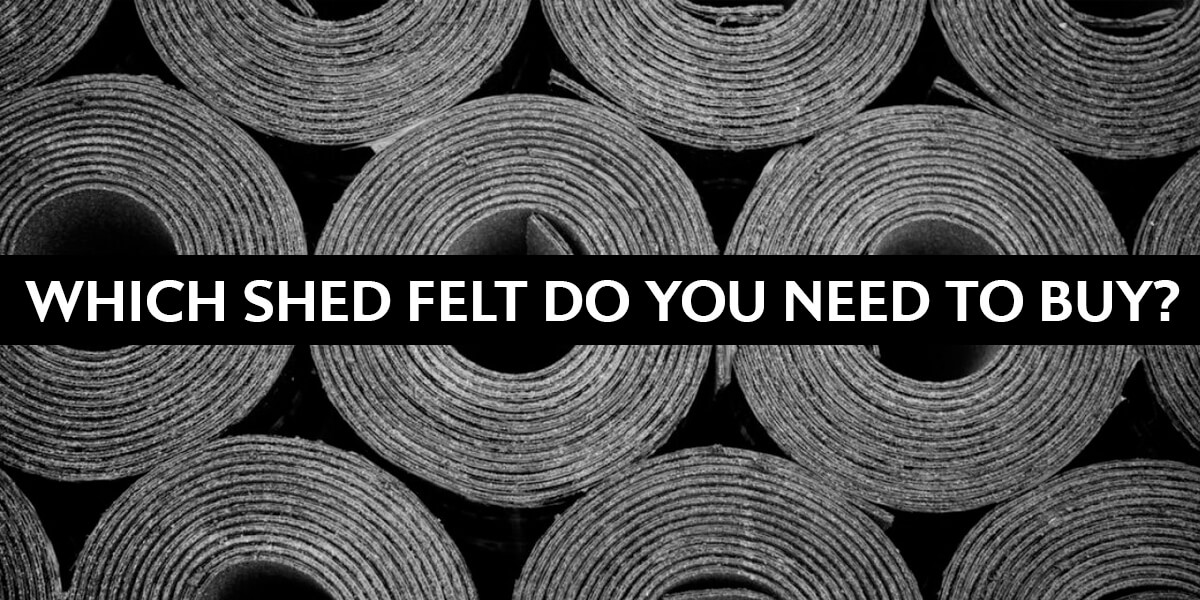 Whether due to several years of normal wear and tear through the seasons, or a severe storm overnight, there will come a time when your shed roof needs to be replaced. However, the wide range available in the UK leaves many people wondering which shed felt they should buy.
The answer depends on several different factors. Use our buying guide to help you find the product that best suits your needs.
What Is Shed Felt?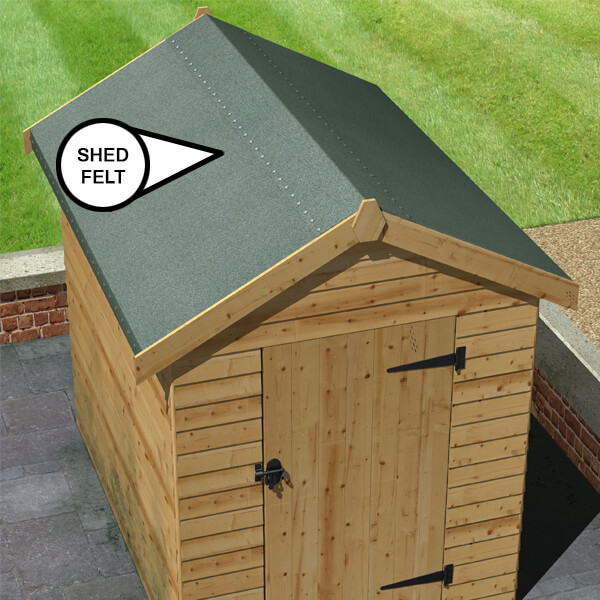 Shed felt is a roofing material that is made by soaking a base of compressed cloth or matted card fibre in bitumen. One side of the felt usually is covered with a mineral finish that is coloured. The base is what gives the product flexibility as well as strength, while the bitumen is what makes it waterproof. The mineral coating is not only for cosmetic purposes. It certainly makes shed felt look better, but its real purpose is to prevent the sun from melting the bitumen.
Does Quality Matter?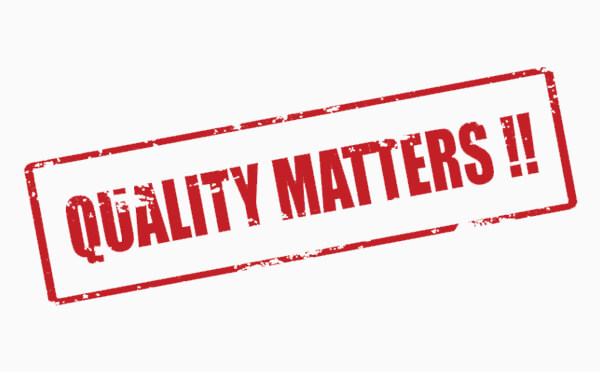 As with all things, the quality of shed felt does matter. It is essential that you purchase a reputable brand, as a cheap, inferior product could turn out to be expensive in the long run. Cheaper products are made with inferior materials that are used in smaller quantities.
Finished cheaper products usually weigh less per metre, which means they are thinner than good-quality shed felt. This also means that they do not last as long. You could find yourself replacing a cheap Green Mineral felt a couple of years after installing it.
How Much Felt Is Required?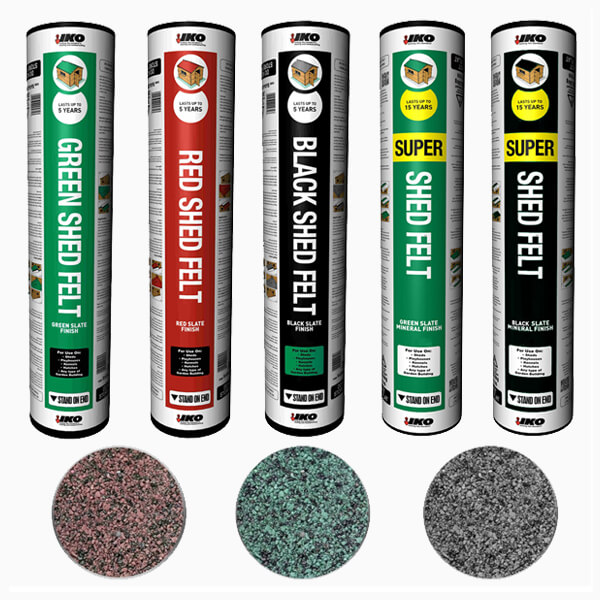 Most standard garden sheds are 6x4' in size, which converts to 1.83m x 1.22m. When purchasing shed felt, a single roll that is 8m x 1m should be more than sufficient for your needs. At Buildworld all our rolls of shed felt indicate the size for ease of use.
Which Felt Is Waterproof?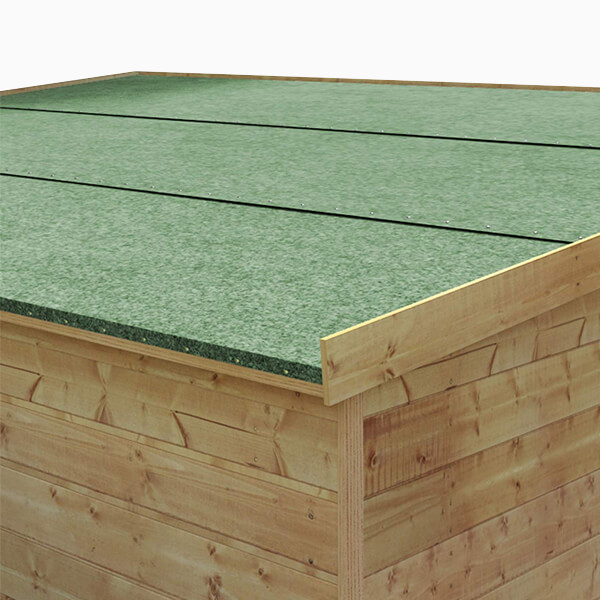 Like many others, you may be relieved to find out that standard Green Mineral shed felt is waterproof. This option is the preferred choice of most manufacturers when it comes to an average garden shed, so if waterproofing is all you are looking for, it is an option to consider. However, you probably will need to replace it in about five year's time, so if you want something longer-lasting, you will need to consider one of the more durable options.
Which Felt is Long Lasting?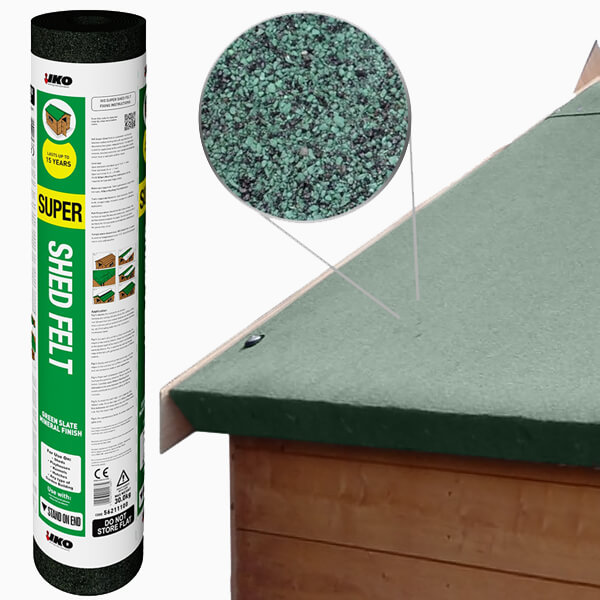 Some people do not fancy facing the cost or work of replacing their shed felt every five years. Others want a more durable option than the standard Green Mineral option because of their local climate.
If you are looking for shed felt that can last for as long as 15 years, we recommend purchasing one that is reinforced with polyester. Standard reinforced felt is the same thickness as Green Mineral felt, but it holds up much better against typical UK weather.
Which Felt Can Withstand Strong Winds?
If you live in an area that is exposed to strong winds you probably know that standard shed felts are not up to the job. You will need something far more durable, or you will need to replace your shed roof every few months.
We recommend polyester reinforced felt that has been manufactured specifically for heavy-duty use. It is thicker than standard grade shed felt, and like other reinforced products, it has a lifespan of approximately 15 years. The thickness of the product makes it more resistant to tearing when battered by heavy winds.
What Is The Most Durable Shed Felt?
The most durable shed felt is sometimes labelled as Trade Top Sheet or Garage Felt, although it may be called Heavy Duty felt. Despite the alternative names, the product can be used on garden sheds. Its original purpose was as a top sheet on flat roofs comprised of two layers.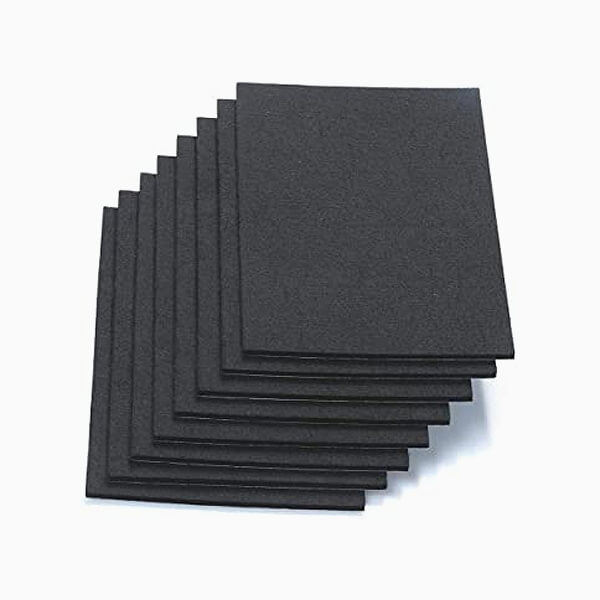 Most Heavy Duty sheds felt is made in the same way as standard products, which is by soaking a compressed cloth fibre or matted card base in bitumen. The difference is that twice as much raw material is used in the manufacturing process. That is twice the amount of fibre and twice as much bitumen. The finished product is double the thickness of standard shed felt. It also tends to be coarser, and it is twice as heavy.
Can I Increase The Lifespan Of Shed Felt?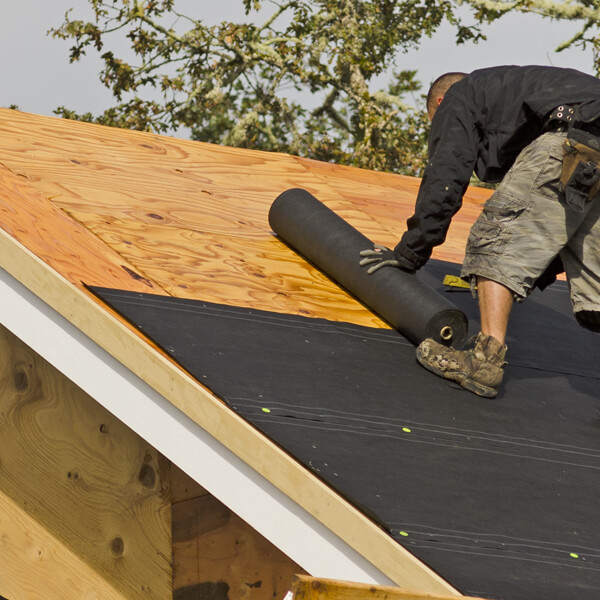 You can increase the lifespan of new shed felt by using a method that is also used to protect the roofs of other buildings and structures when they have a pitch of less than 20 degrees. To use this method, you will need to use an underlay, which will need to be put in place before you install the shed felt. You can find Glass Fibre, Sand Surfaced, Torch-On, and Lead underlays at Buildworld.
Another way to prolong the lifespan of your new shed felt is to use adhesive as well as clout nails when you install it. You also should put careful thought into the number of nails you use, as too many, as well as too few, can do more harm than good to your shed roof. Ask us for advice if you are unsure.
What Is Shed Felt Adhesive?
The adhesives we recommend for shed felt are bitumen-based, rather than being glue-based. The bitumen in the adhesive results in a better bond with the felt than what regular glue could achieve.
Where Should I Apply The Adhesive?
You do not need to apply the adhesive to the entire area of the shed felt you install. Instead, you can use it on the areas that you overlap, at the corners of the roof, and on any other details that could see heavy winds loosen the felt.
Why Can't I Glue Shed Felt To The Roof?
Some people wonder whether it is quicker and easier to install shed felt by glueing it to the roof. It probably is less strenuous, but we do not recommend this.
Instead, we recommend using adhesive only on certain areas of shed felt, and then using clout nails for the rest of the installation, rather than attempting to glue the entire piece of felt to the roof. The problem with glueing the felt to the roof timbers is that the felt expands in warmer weather and contracts in colder weather.
Although timber also expands and contracts, it does so at a different rate to shed felt. If the felt is glued to the timbers, the adhesive does not allow it any give, which can cause the felt to crack or tear.
Will The Holes Made By The Nails Let Rain In?
The question is often asked that if the holes made when nailing shed felt into place will compromise it by allowing rainwater or snowmelt to leak in. This concern is understandable, but it is not something you need to worry about.
The bitumen used to manufacture shed felt will seal around the nails after it has been installed. This quality of the bitumen means you do not need to worry about water leaks around the nails. However, this does not mean you can use an abundance of nails. Too many nails can impede the ability of the bitumen to seal properly, which will make it possible for water to leak into your shed.
Is Shed Felt Available In Different Colours?
Standard Green Mineral shed felt traditionally is grey-green in colour, although other products, such as torch-on felts, are black. Your options usually are limited to those two colours.
Does Buildworld Sell Everything I Need To Install Shed Felt?
Yes, Buildworld caters for all your shed felt installing needs. In addition to a range of different felts, we sell different types of support trays, rafter trays, felt adhesive, protection strips, corrugated roof sheets, underlays, top sheets, breathable roof membrane, building paper, and suspended ceiling tiles.
Some of the shed felts we stock include:
IKO 1m x 10m Shed Felt
IKO 1m Wide x 10m Long Shed Roofing Felt Green Slate
IKO 1m Wide x 10m Long Trade Top Sheet Green
IKO 1m Wide x 8m Long Roofing Felt APP Torch On Cap Sheet Green
IKO Roofing Felt TGX Torch-On Cap Sheet Black
Among the other relevant products are:
Easy Trim Easy Proof Felt Adhesive
IKO 330mm Wide x 16mtr Long Eaves Protection Strip
IKO 1 x 20m Glass Fibre Underlay 3B
IKO TGX SBS 16mtr Long x 1mtr Wide Roofing Felt Torch-On Underlay
How Do I Dispose Of Old Shed Felt?
Before installing your new shed felt, ensure that you have removed all the old felt from your shed roof. You should also remove old nails and anything else that could damage the new felt. When it comes to disposing of the old material, you should be able to dump it at your local council tip. Not all tips accept such items, so be sure to check prior to making the journey. If your local tip will not take it, enquire about local sites that do accept building refuse.