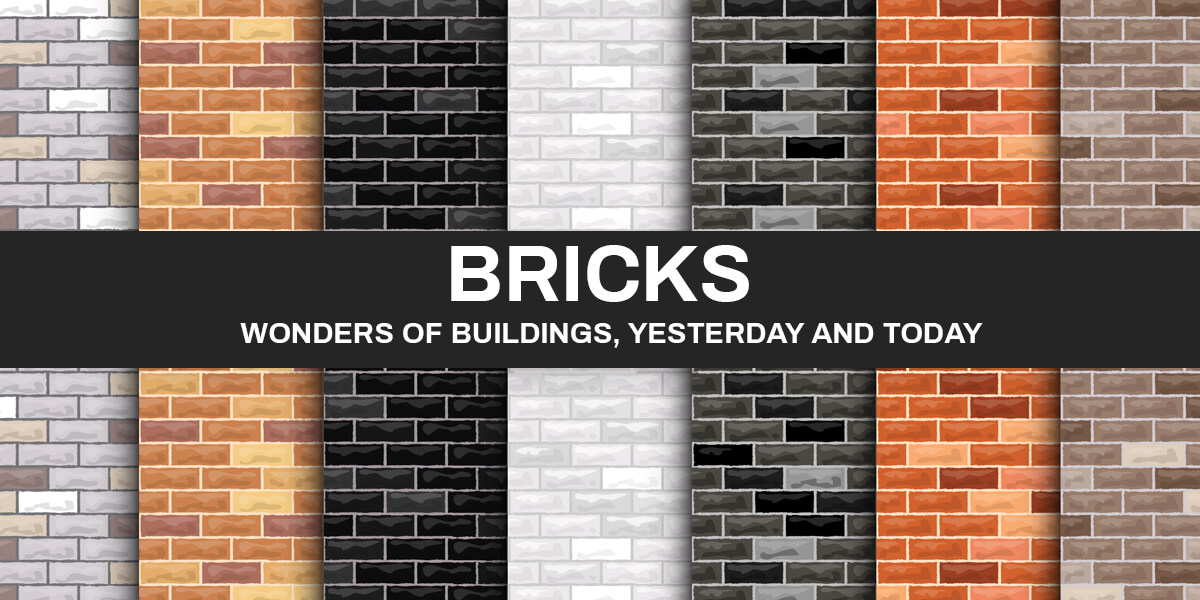 Bricks have been one of the literal building blocks of civilisation for thousands of years. They're durable, strong and easy to maintain. They can also be reused and recycled, and come in a range of textures, colours and shapes, making them ideal materials for the structures created in both the past and the present.
Let's take a closer look at these marvels, and the 10 largest buildings that they've been used to create.

An Environmentally Friendly Building Material
Brick is an eco-friendly solution for various reasons. They're made by combining natural elements – clay, loam, water, sand and fire – only, and the loam and clay extraction process often adds to biodiversity. Starting materials are released during the infrastructure work, and they remain there once excavation is finished.
The manufacturing process also uses an economical base material policy, to avoid over-exploitation of excavation sites, and is as environmentally friendly as possible. Several steps are taken to be kinder to the planet and reduce energy consumption, and researchers are always looking for new conservation measures.
Current efforts include suppliers' use of total energy plants to produce their own electricity and recycling the ovens' heat in the brick drying rooms. Transport costs to the companies and the earth are kept down by locating the ovens close to the quarries, and the material can also be recycled in a variety of ways after its initial use, on mortal residues are removed.
Why Brick Works so Well?
So, why has brick been used by so many, for so long?
Firstly, it's exceptionally durable – during the manufacturing process they are fired in kilns with temperatures of up to 2000 degrees, which fuses the clay particles together. The result is a material that is not only strong and non-flammable, but also one that is inherently flexible with blocks that can be adjusted at any point during the construction process, and over the building's entire lifespan.
Bricks also create comfortable spaces, because of their superior thermal mass qualities. Essentially, they are able to store heat when the sun shines on warm days, and then release it slowly on cold days. This is important for worshippers in holy structures such as St Mary's Church in Gdańsk, visitors to museums like Moscow's State Historical Museum, and recovering patients in Barcelona's Hospital de Sant Paul and similar facilities.
In medieval times, before the advantages of central heating, the heat retention properties of brick also helped to keep castles like the massive one in Malbork warm for the hundreds of people who lived there. Over hot summer months, brick walls buffer heat and keep interior walls cool. The comfort of brick buildings is also increased by the material's ability to absorb acoustic noise.
Architects and designers of the past and the present favour bricks because they can be used to create several different looks. They can be painted, but they don't need to be, and unlike most other materials they actually look better as they age and become more weathered. And since they require so little maintenance over such long lifespans, they're also very cost-effective. Small wonder, then, that they've been used to create such large and magnificent structures over the years! Learn more about the 10 biggest brick buildings in our handy infographic.