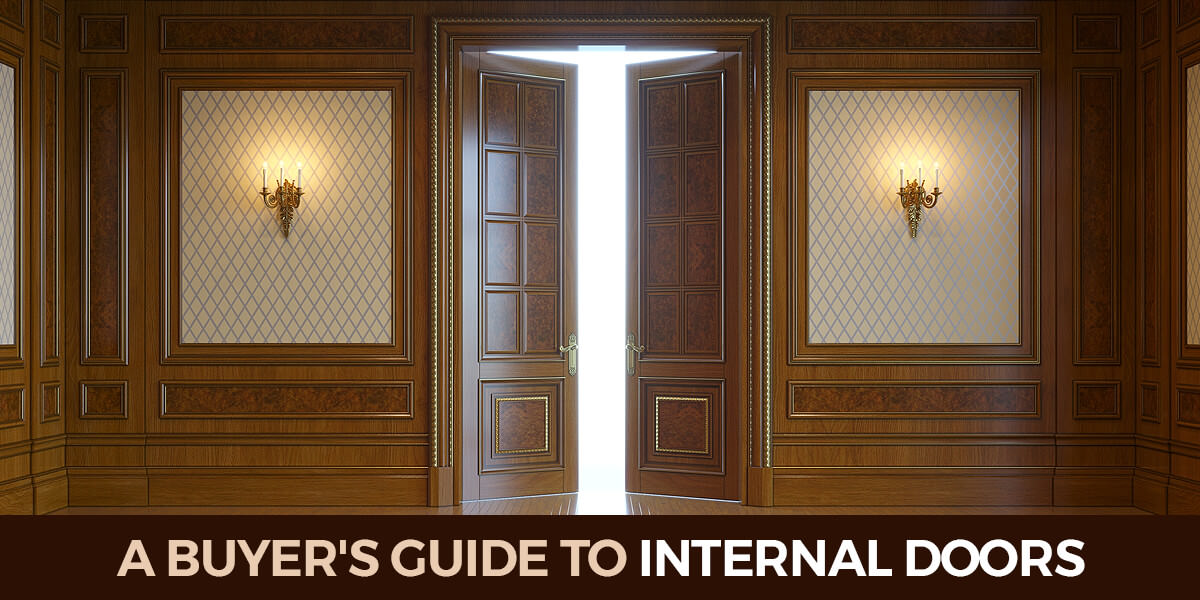 Doors are a necessary functional object in every home. But that doesn't mean that they need to be drab. Poorly chosen interior doors can actually detract from the theme and ambiance of a home, especially if they don't complement the décor or design choices. Well-chosen interior doors, on the other hand, can breathe life into every room in a home and prove to be stunning centerpieces in themselves.
If you want to give your home a much-needed renovation, replacing your interior doors could be a simple and cost-effective way to bring a stylish new look to your living space. The number of choices on the market may seem overwhelming but never fear. Use our guide to buying internal doors to learn everything you need to know on the subject.
The Differences Between Interior and Exterior Doors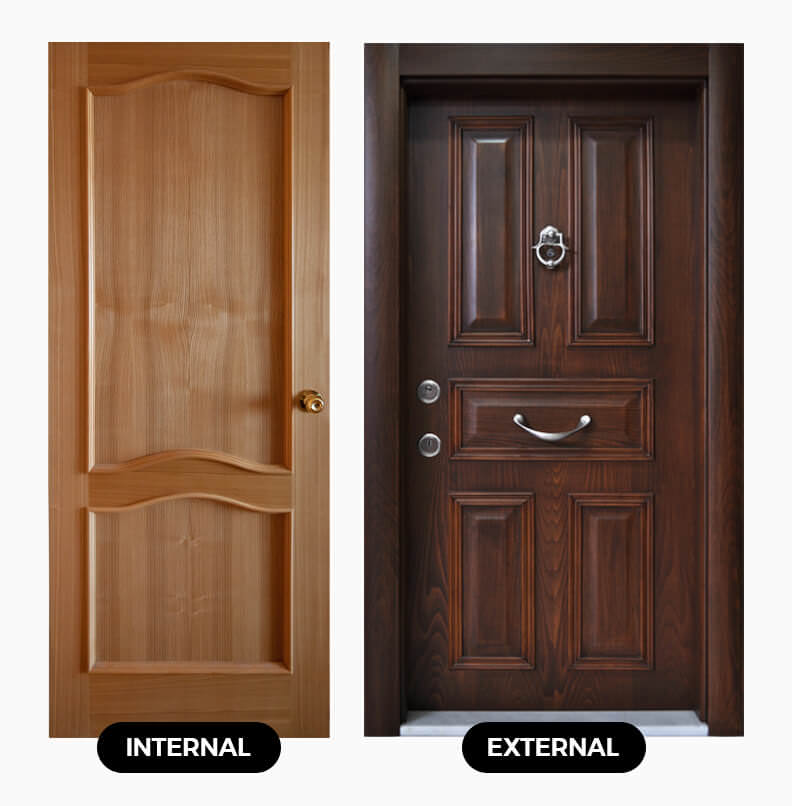 There are three key differences between interior and exterior doors that you should be aware of. They are:
Core differences. Exterior doors close your home off to the outside elements, and thus need to be insulated to withstand hail, rain, snow, sun, and other weather phenomena.
They tend to be more expensive than interior doors because their cores are insulated. Interior doors are usually hollow, since they do not need to insulate a home or room.
Differences in materials and properties. Interior doors are designed to open and close off rooms within your home. They tend to be made of a single material, like fibreboard or wood, because of this. Exterior doors are often made of many different materials for durability, such as steel frames and wooden panels.
Differences in visual appearance. Both interior and exterior doors can come in ornate, decorative forms. However, exterior doors are often focal points in your house, so the side facing your visitors is more likely to be decorative.
Interior doors, on the other hand, will have designs on both sides, as both sides will face rooms and hallways. Interior doors tend to be smaller than exterior doors as well, with interior doors often measuring around 30 inches wide and exterior doors measuring 36 inches or more in width.
What to Look for in Interior Doors
Here's what to look for when selecting quality interior doors for your home.
Door Styles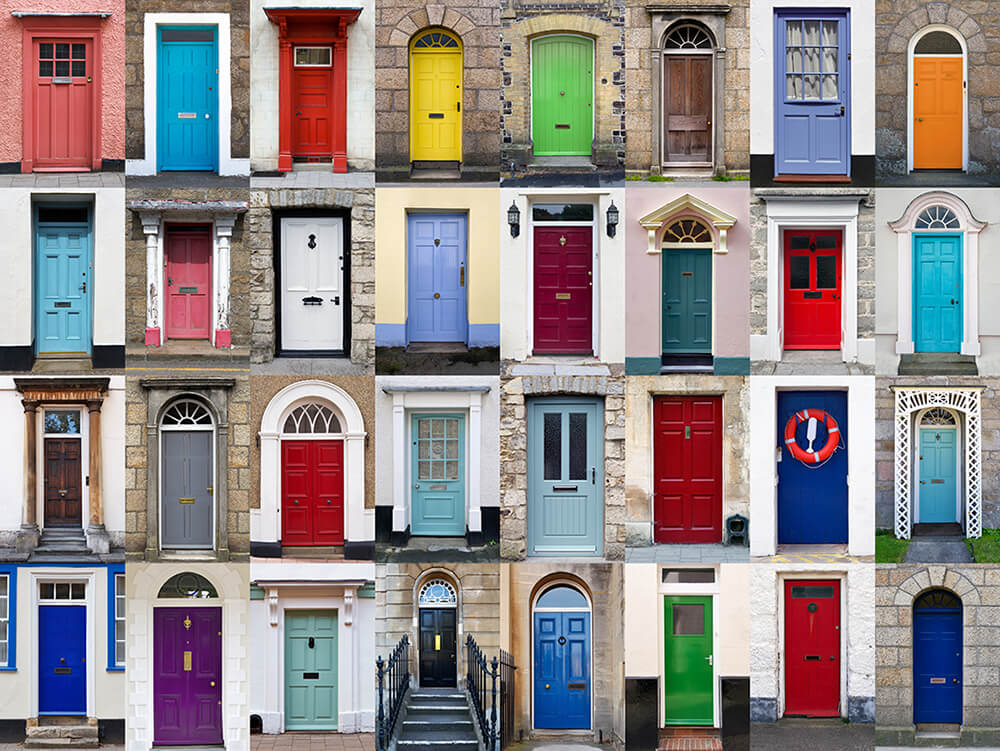 There are hundreds of different door styles on the market today, and the styles you choose can make a big difference to the look and feel of your home. You are welcome to mix and match, as this can give your home a quirky and eclectic look, but experts recommend keeping certain elements (like color or general style) similar to achieve a sense of flow throughout your home.
Pay attention to the size and feel of each of your rooms, too. An oversized or overly decorative door could make a small room feel cluttered and cramped instead of wide and roomy.
Types of Doors
There is an endless range of styles, colors, and types of interior doors to choose from. This is why it's important to be practical when it comes to choosing the right doors for your purposes. These are the most popular types of doors among homeowners today.
Sliding doors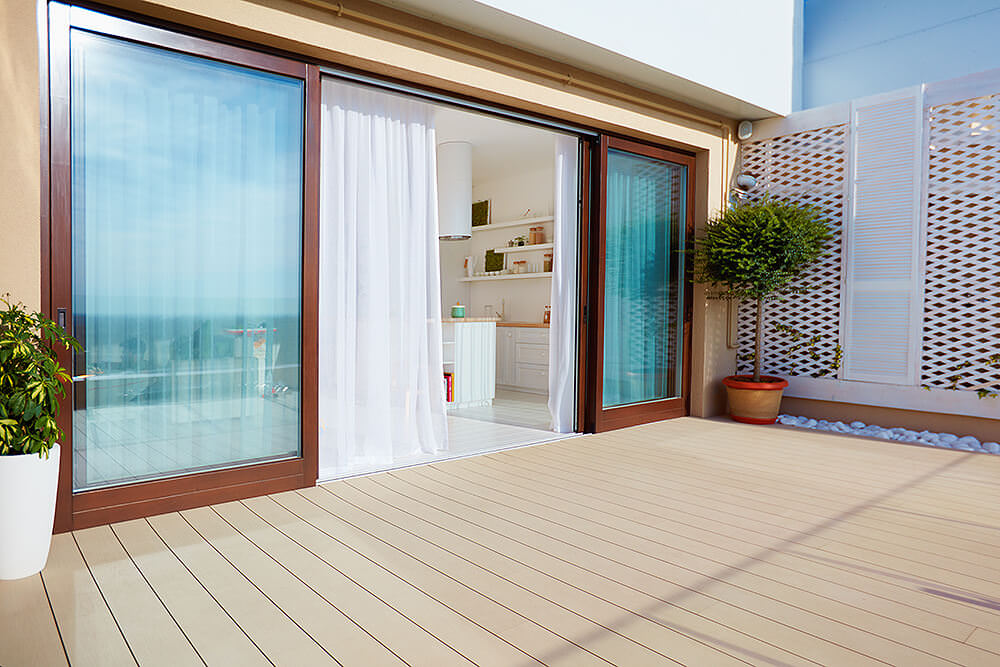 These doors tend to be made out of glass, wood, or even mirror. They can be used as closet doors and bathroom dividers when installed internally. They use up minimal space, as they slide vertically rather than swinging open. This makes them a great choice for small rooms.
Pocket doors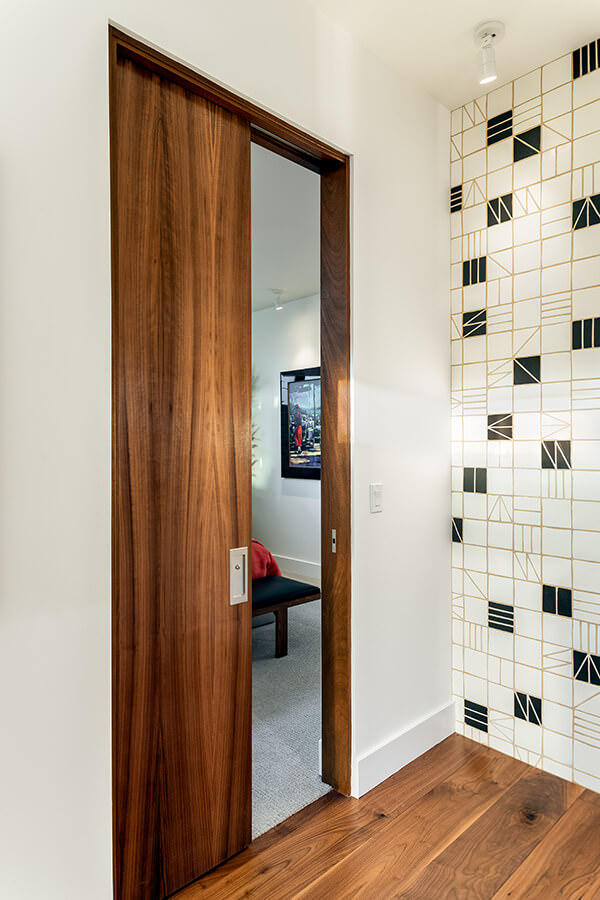 Pocket doors can be used anywhere in a home, as they save space by sliding into the wall itself rather than along the side of it.
Folding doors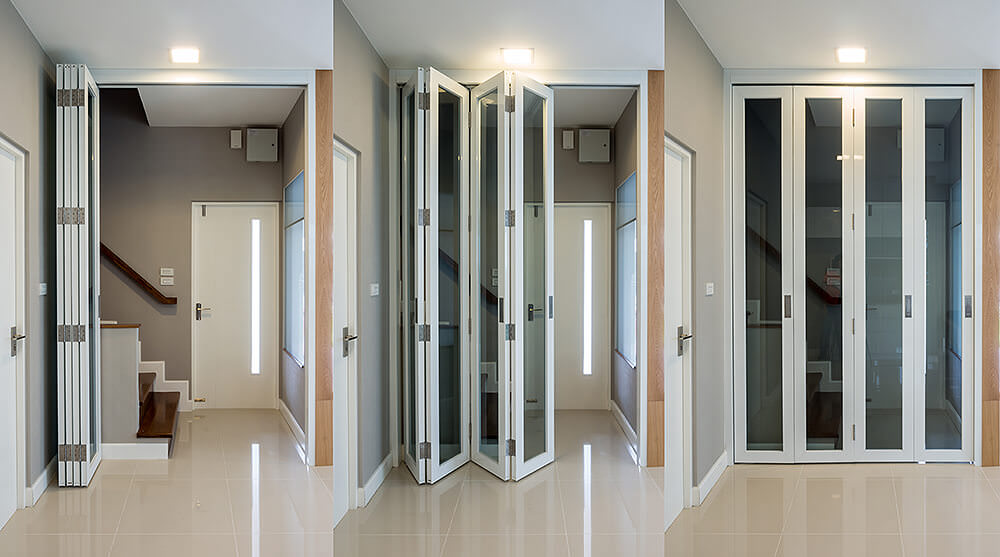 These doors can fold on either side, and are often seen in sculleries, pantries, closets, and other smaller storage spaces.
Glazed doors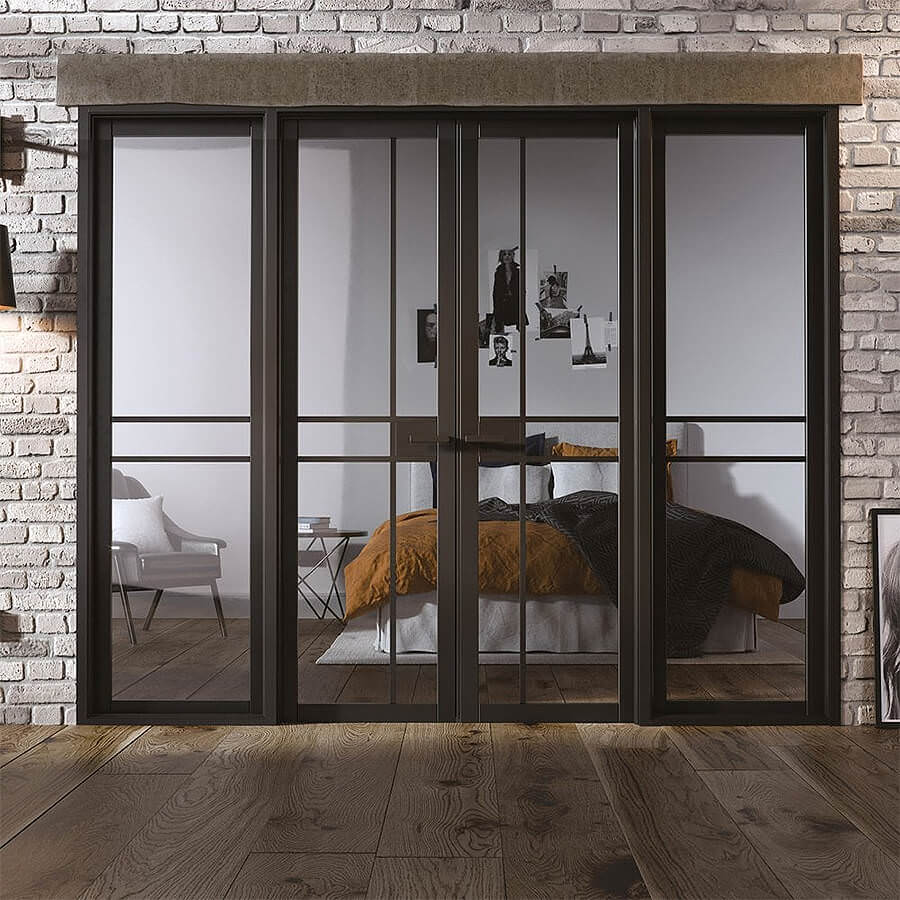 Glazed doors create a strong link between communal rooms, as one room can always be seen from the other, even when the doors are closed. This will make both rooms feel more spacious and brighter. Bear in mind that this style may not be suited to rooms that require a high degree of privacy, such as bedrooms and bathrooms.
Barn doors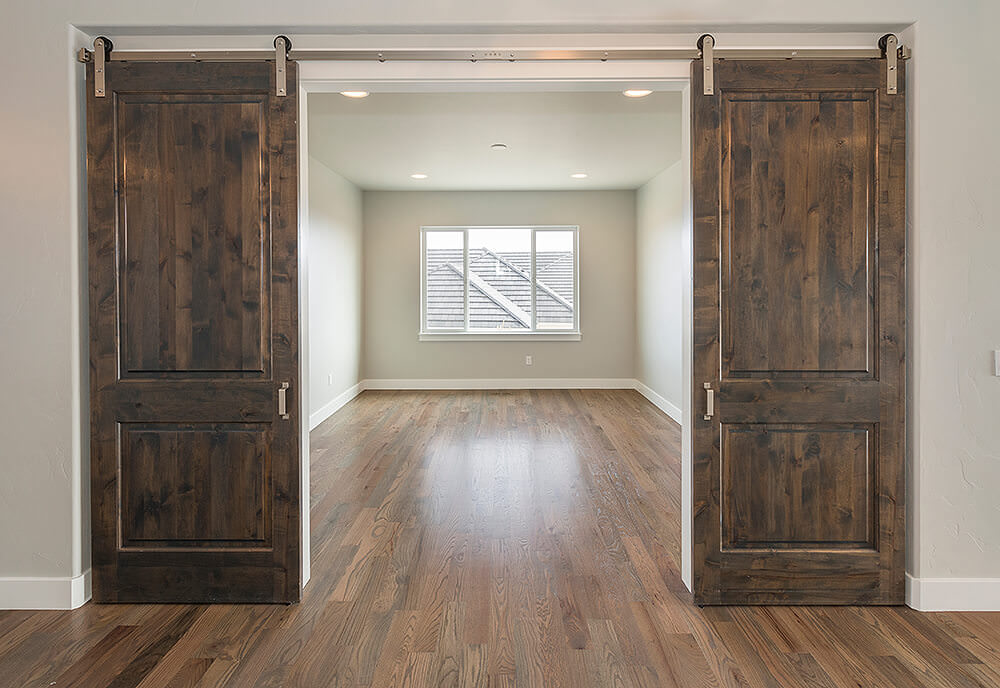 These classic doors add a rustic look to the interior and exterior parts of homes.
Flush doors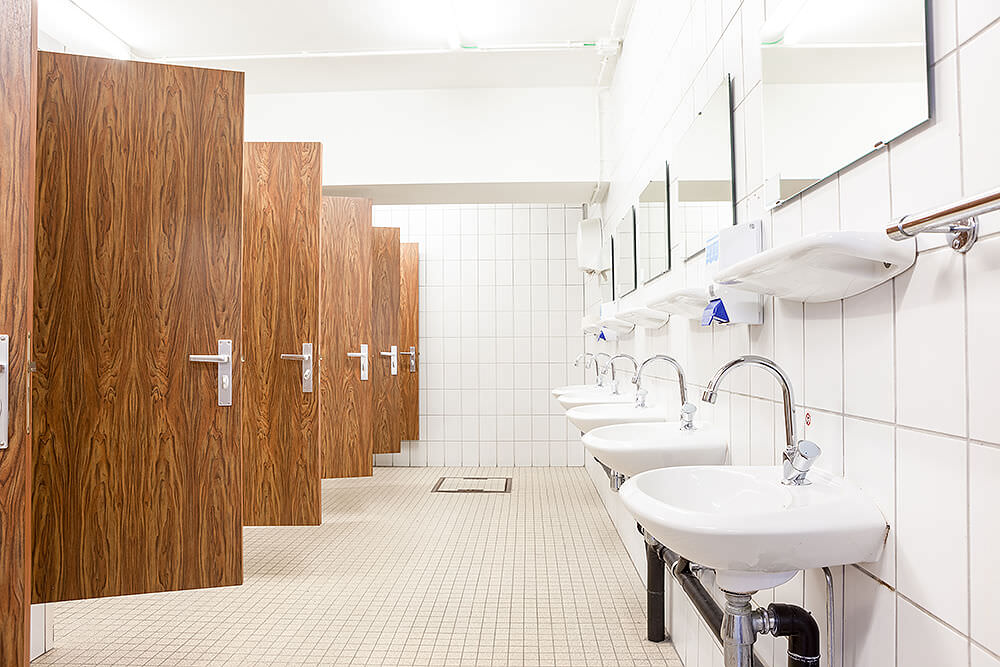 A contemporary choice, flush doors are completely smooth on both sides. They tend to be made from MDF or plywood and come in a range of colours to suit your personal sense of style.
Panel doors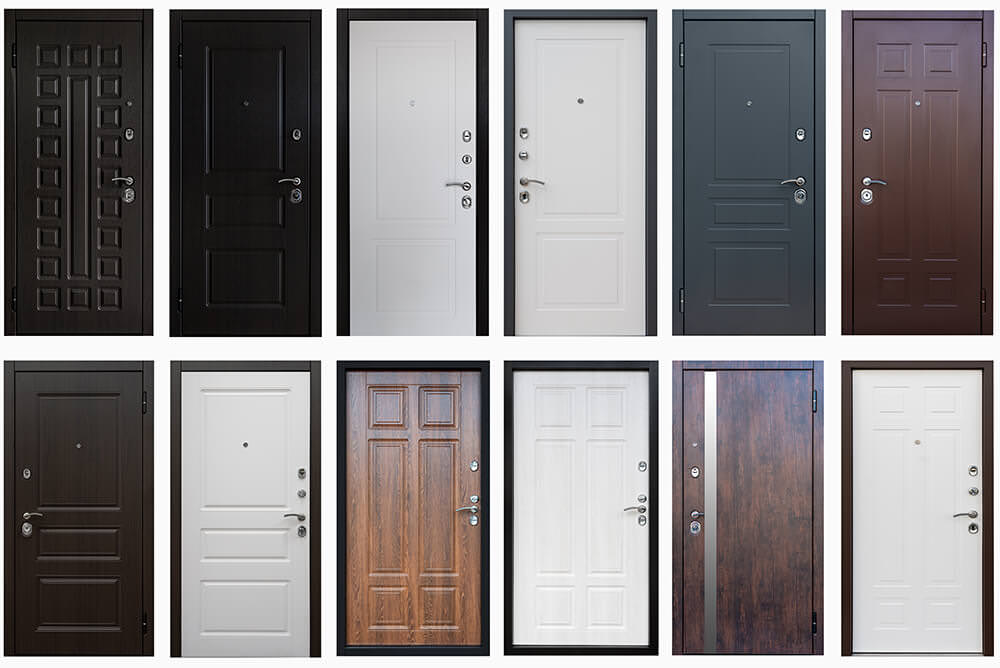 These are the most commonly installed doors in modern homes and are usually made of MDF or plywood. They have a tell-tale square panel pattern and classic handles to match.
Blind doors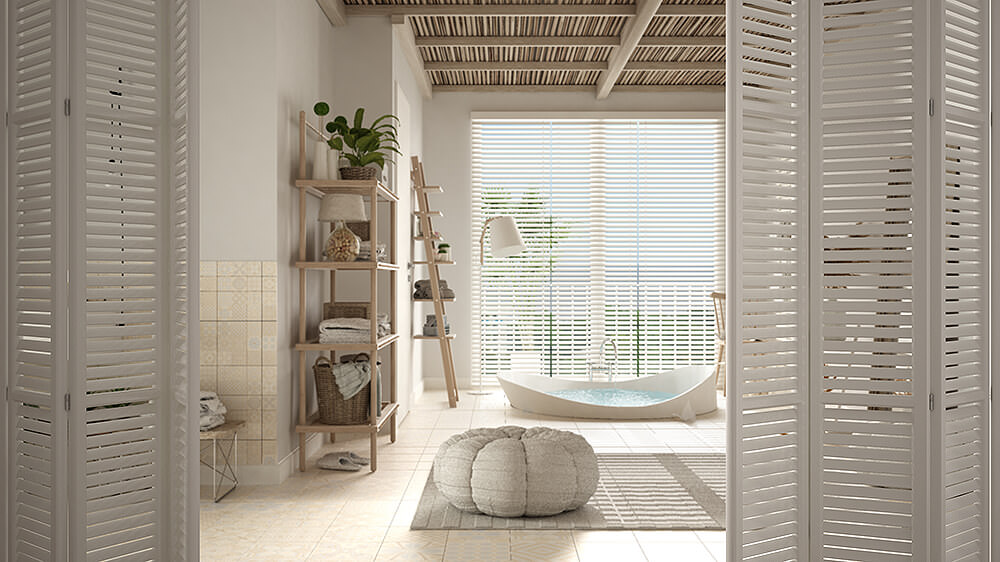 Blind doors have no visible hinges, handles or trims. They completely blend into the walls surrounding them, essentially making them hidden doors.
Dutch doors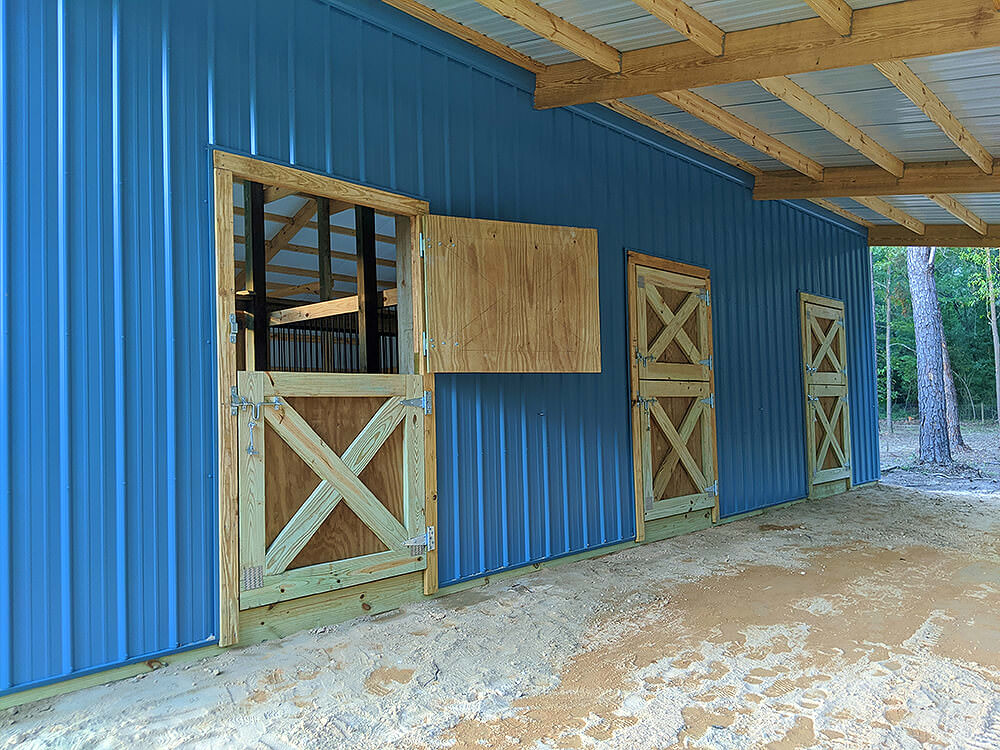 A Dutch door is divided in half horizontally. The top half can swing open while the bottom half is latched closed.
French doors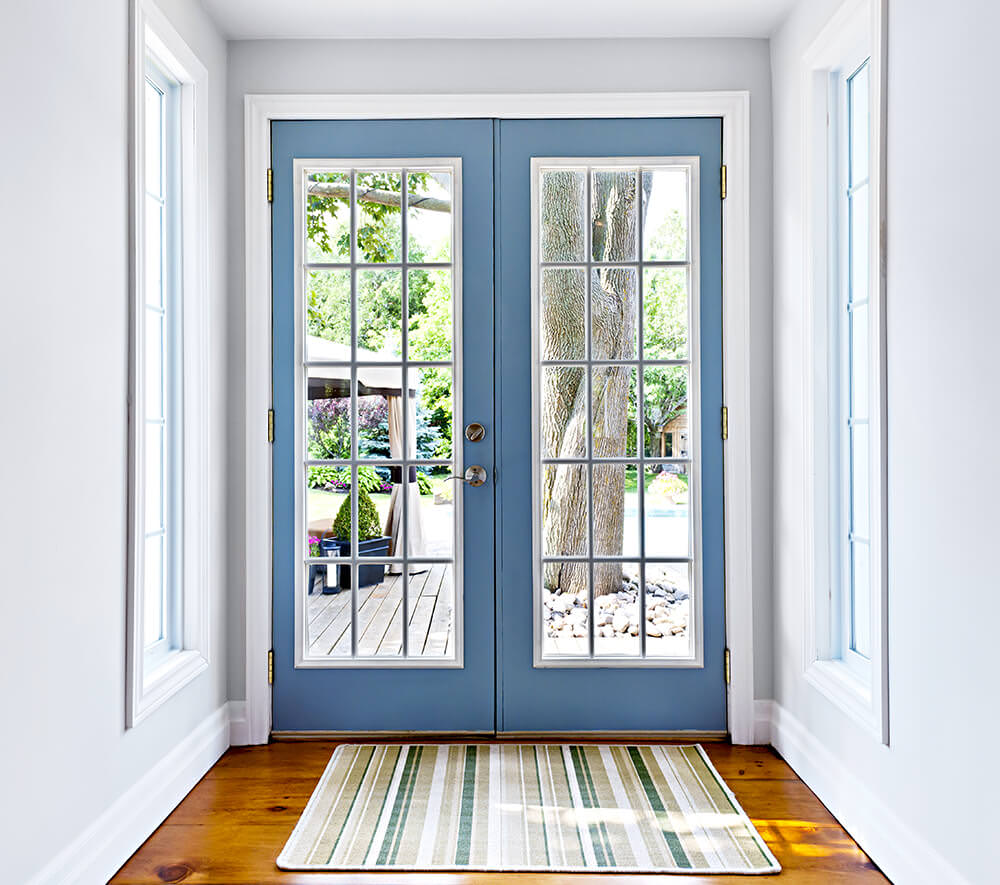 These doors have frames around one or more transparent glass panels and come in a variety of sizes. They are designed to maximise the amount of light that filters into a room.
The Best Materials for Internal Doors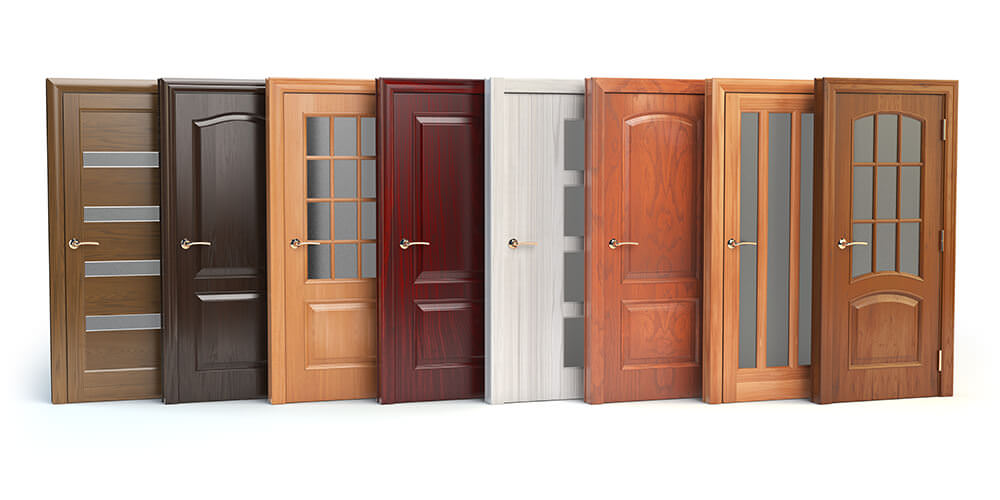 Interior doors come in a wide range of materials, and some are more popular than others. The most commonly chosen, high-quality materials include:
MDF - Most interior doors today are built from medium density fibreboard, or MDF. This is a man-made product that's designed to be stable, durable, and resistant against warping. It does not have a wood grain either, which makes it smooth and easy to paint and varnish.
Hollow core - These doors tend to be made from moulded composites or plywood and are often less expensive than other options because the inside of their panels is hollow. However, be warned that temperature and sound can pass through hollow doors far more easily than more solid variants.
Solid core - Solid core doors also have exterior skins made of moulded composite and plywood like hollow core doors do. However, their interiors are filled with wood fiber blends which deaden sound and control temperature more efficiently.
Solid wood - These doors can be made from many different kinds of wood, including alder, pine, maple, mahogany, and others. They are usually more expensive than other styles of doors and are usually used on exteriors, although some people favor them for interior use as well. Solid wood doors can expand and shrink with temperature and humidity fluctuations, which makes them unsuitable for use in bathrooms, saunas, and even some kitchens.
Glass and metal - Glass and metal doors add stylish, utilitarian looks to interior settings while still being affordable and durable. They are often more expensive than wood combination doors, but still less pricey than those made of solid wood.
Best Paint and Varnish Options
Painted interior doors are simple to revamp over time if you find that your home style has changed, or you prefer a new colour scheme. Choosing painted doors also enables you to match window and door frames to give rooms, and your entire interior cohesion and ambience. If you aim to paint your interior doors, you will generally find four main paint options with different finishes. They include: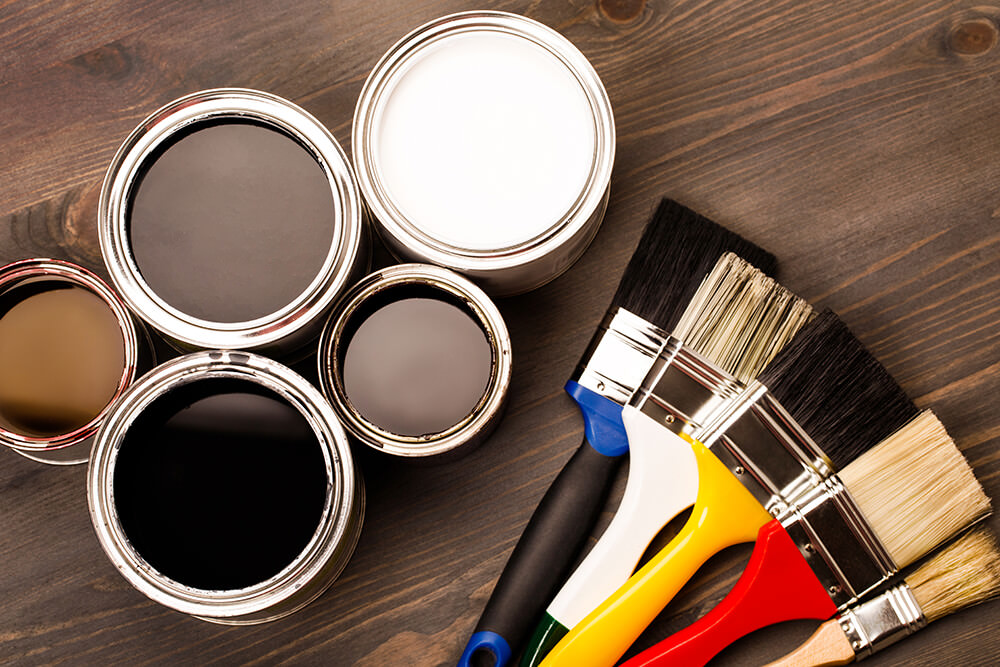 Matte
Semi-gloss
Gloss
High gloss
The glossier the finish of the paint you choose, the easier the door will be to clean without damaging the paint layer itself. Matte finish, while looking incredibly chic, isn't great for high traffic doors as it marks easily and shows scuffs and damage quickly. If a door is more of a feature rather than one that is opened and closed regularly, then matte paint can work well.
If your doors are going to get plenty of traffic from hands and will need to be cleaned often, high gloss paints are usually your best bet. Simply wipe their surfaces down with a sponge and a mild detergent or a damp cloth for best results.
Semi-gloss paints are most commonly used on interior trims, including door jambs. These surfaces do collect dust and dirt regularly, and their semi-gloss coating can make them challenging to clean. Many experts recommend that you choose medium or high-gloss paint for these surfaces instead to make cleaning and maintaining them easier.
If you have opted for wooden doors, you can choose from numerous other finishes too. Some popular and durable options include polyurethane, shellac resin, and hard wax oils to seal the wood against internal moisture, humidity, and heat.
Choosing Specialised Doors for Bathrooms and Kitchens
When choosing internal doors for areas of your home that are exposed to steam and moisture, such as bathrooms and kitchens, you need to be mindful of the materials you select. Installing wooden doors in your bathroom, for example, could leave them prone to rot and warping due to the high levels of moisture created by your shower, bath, or sink. Durable materials like fiberglass and frosted glass are best suited to humid environments.
It's also important to consider space when choosing doors for certain rooms in your home. If you have a small bathroom or kitchenette, doors that swing outwards could prove cumbersome and take up more space than you have to spare. Double French doors, basic flush doors, and sliding doors are also excellent space-saving options that will allow you to seal off these areas without wasting floor space.
The Low-Down on Fire Doors
Fire doors are designed to delay the spread of a fire from one part of your home to others. They are strictly tested and classified according to how resistant they are to smoke, flames, and high temperatures. Building regulations will generally specify when a fire door is required, although you may wish to have one installed in your home regardless.
It's essential that every hinge, closer, latch and lock on your fire door be CE marked and fire protected to ensure that the door offers superior protection. You can check for this information on the label at the top of the door, which will also state the manufacturer's name and a unique traceability code.
Remember that you will pay more for a certified fire door and that it will need to be fitted professionally by someone who has experience in doing so and has the right hardware and trips to ensure that there is no more than a 3mm gap along the top and sides of the door. Hire a trusted professional to fit your fire door to keep yourself and your family safe at all times.
The Doors That Suit Your Space
Internal doors come in a huge range of styles, finishes, materials, and purposes, and it's up to you to choose which doors are the best fit for your home. Use this guide to assess the function each door will need to fill and choose its materials, paints, and finishes accordingly.
Choosing functional and stylish doors for your home will never fail to add value to your property and luxury to your living space!
Related Articles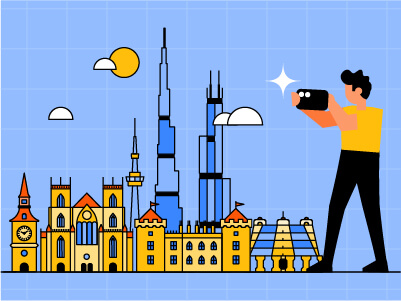 Posted On
17th August 2023