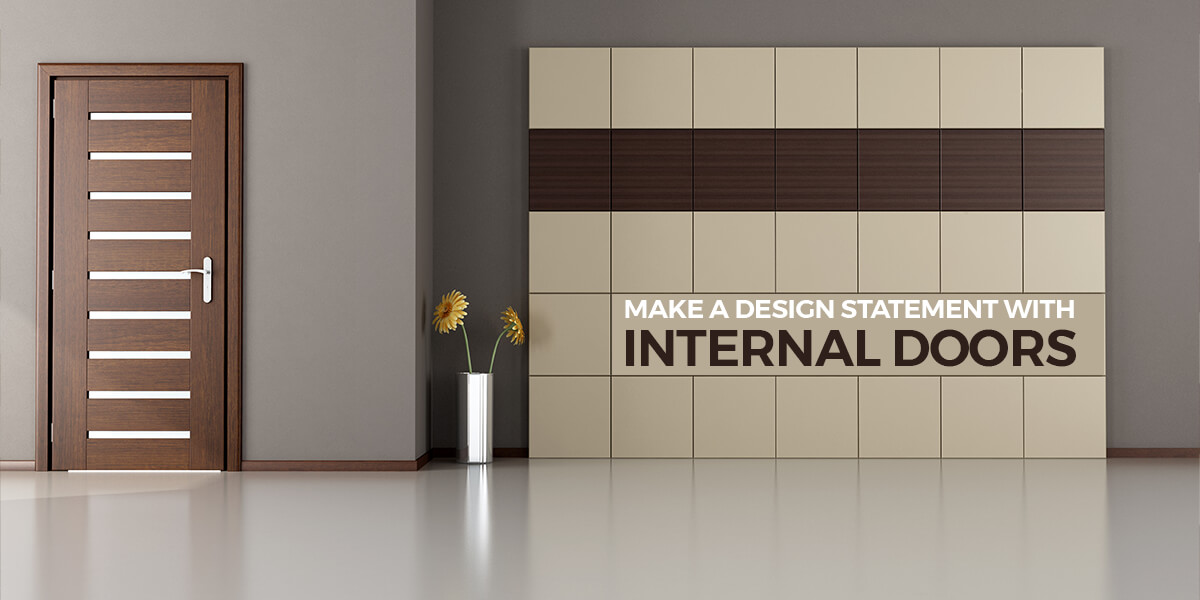 With fixtures, furnishings, wallpaper and window treatments often taking centre stage, doors are the last thing many people think of when considering interior design and décor. Don't be fooled into thinking those elements are the be-all and end-all of interiors, because you can make a powerful design statement with internal doors.
Rather than going the usual route of letting the rest of the room or house determine your choice of doors, try a different approach. Treat your internal doors as a main design element.
Choose a door that sparks emotions such as joy or comfort, creates a sense of mystery, inspires feelings of security, or that acts as a beautiful frame for an interior space. Find out below how to choose the perfect internal doors for your home.
Keep Purpose In Mind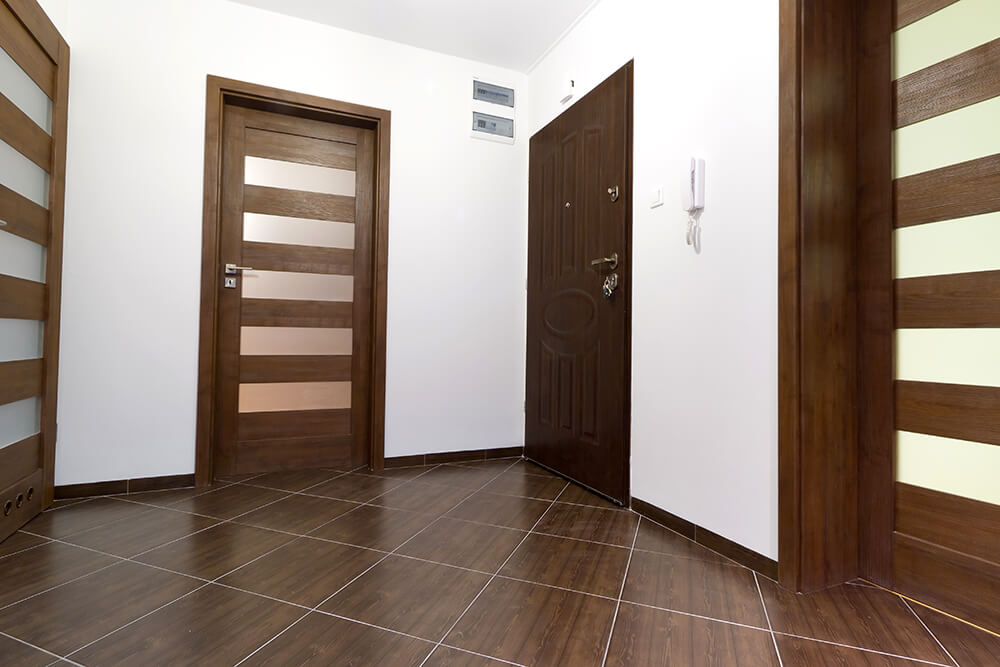 Fix the purpose of the door firmly in your mind before going any further. When it comes to doors inside your home, form should always follow function.
Find a starting point in your quest for internal doors that make a design statement by asking yourself whether the doors are to:
Provide privacy
Help control noise in the house
Regulate the flow of cold and/or hot air
Exclude drafts or otherwise break airflow
Seal a room
When you know what you want the doors for, you already know that those you choose must meet certain requirements. The next step is to consider other factors that can play a role in making a powerful statement.
You might find it helpful to remember that internal doors link rooms with each other, so there should be an element of consistency in the designs you choose.
Those basics covered, let's take a look at the other factors to consider.
Consider The Formality Of The Space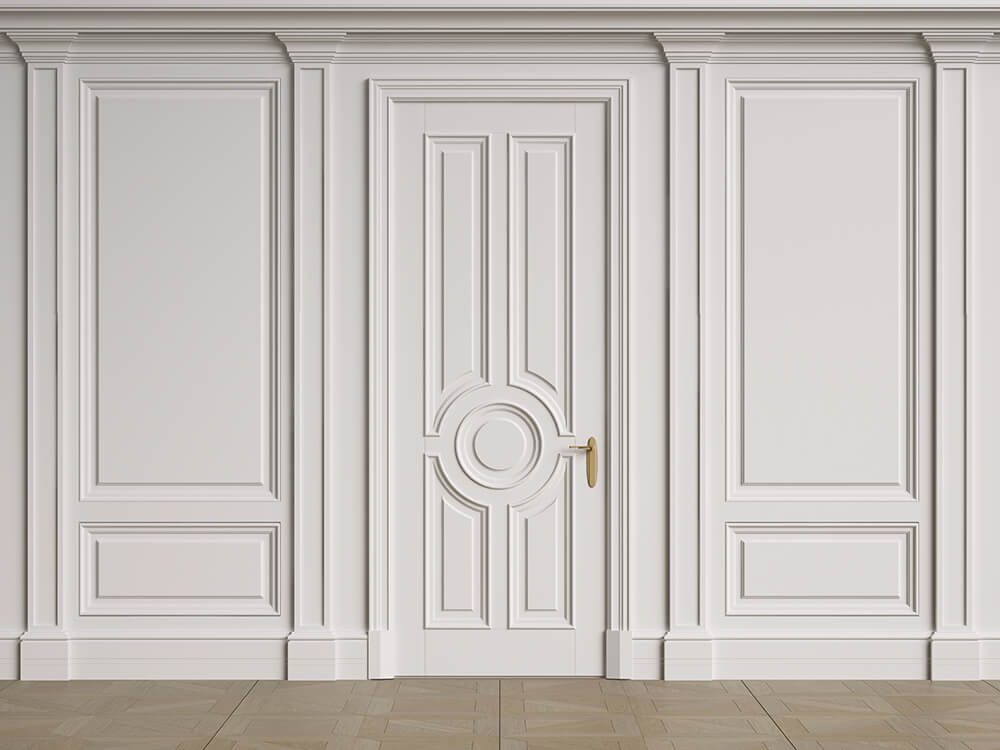 Choose internal doors with greater detail to complement formal spaces with details such as decorative mouldings, cornices and pressed or high ceilings. For more informal spaces, opt for doors with fewer details and a more simplistic design.
Door profiles should suit the formality or informality of the space. In many homes, the areas near the front, such as a lounge for entertaining guests or a large dining room, are more formal than the family TV room, bedrooms, and other living areas.
Other tips to consider include:
Use double or French doors to enhance larger rooms - they work for formal spaces such as sitting rooms and master bedrooms
Install good quality decorative solid internal doors in formal and main living areas as a budget-friendly way to add more detail to those spaces
Take note of door hardware such as decorative back plates and handles and simple flush pulls and knobs - let your choice suit the door and the intended space
Think About Architectural Style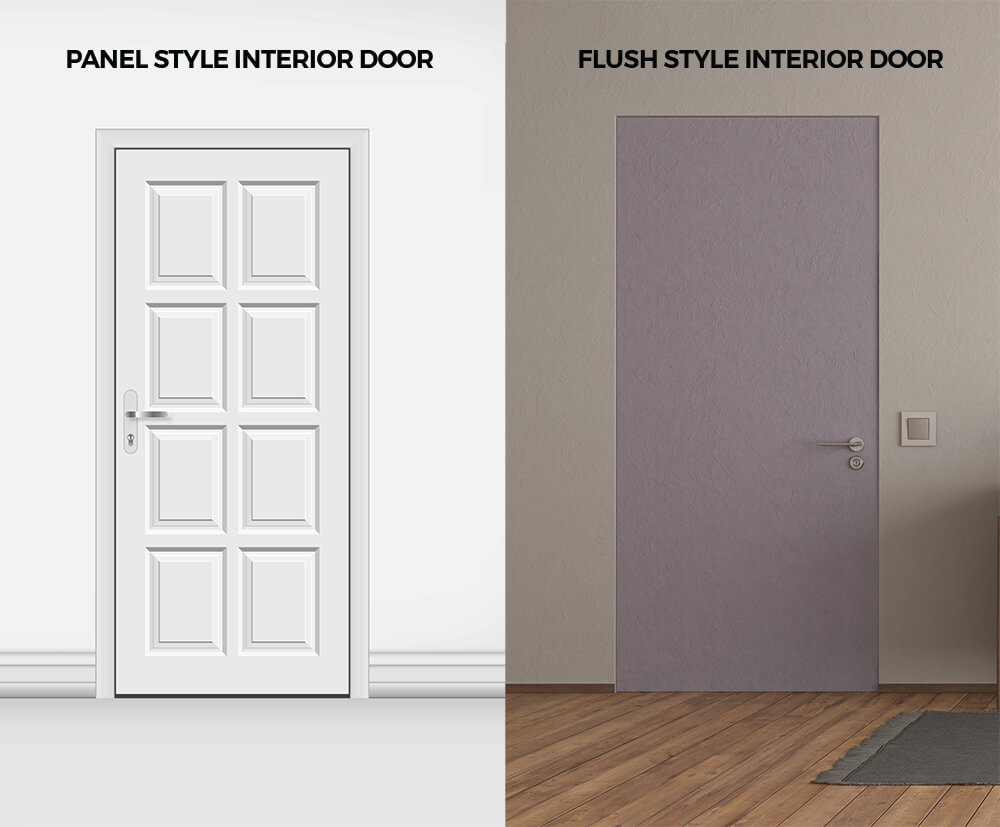 Use the architectural style of your home to guide your choice of a panel-style or flush-style internal door.
Panel-style: The classic look of panel doors makes them an excellent choice for heritage and period homes. Their construction includes stiles, rails, and infill panels that range between one and eight or more in number. Most panels doors have six panels.
Flush-style: The flat surfaces of flush-style doors make them particularly suitable for modern homes. They usually are constructed from laminated timber or particleboard faced with MDF or plywood sheets. You can laminate, paint, or veneer flush-style interior doors.
The above is a good general rule of thumb. It's also a rule that can be broken:
Adapt a panel door for a modern interior by opting for a sleek appearance that features strong lines
Use between one and three panels to create a look that is formal yet understated
Remember Level Of Quality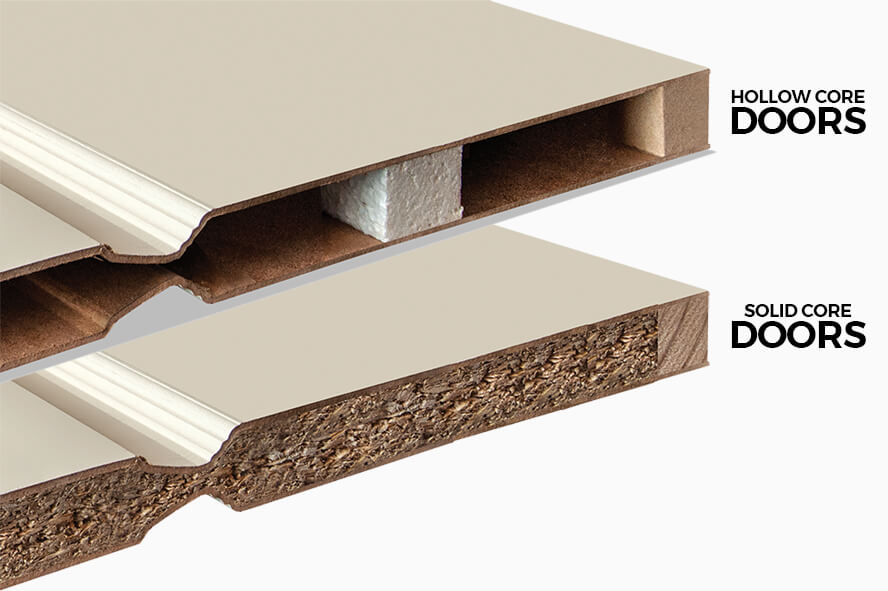 Choose internal doors with a level of quality that is in keeping with the finishes around their intended position and with the overall quality and architecture of your home. Take the construction, thickness, and weight of your options into account.
Budget-friendly options: Consider lightweight hollow core-style doors as they usually are less expensive than solid options. Use paint to create a statement design. You can paint the whole door in one or more colours, or you can use stencils or paint effects for eye-catching details.
High-end options: Large, historic, or period homes usually feature internal doors with a solid-core or thoroughly solid construction. Consider the material used to make the doors and the effect it has on the feeling of opening and closing them. There is a noticeable difference between those made of solid wood and those made of synthetic materials.
Consider Height And Width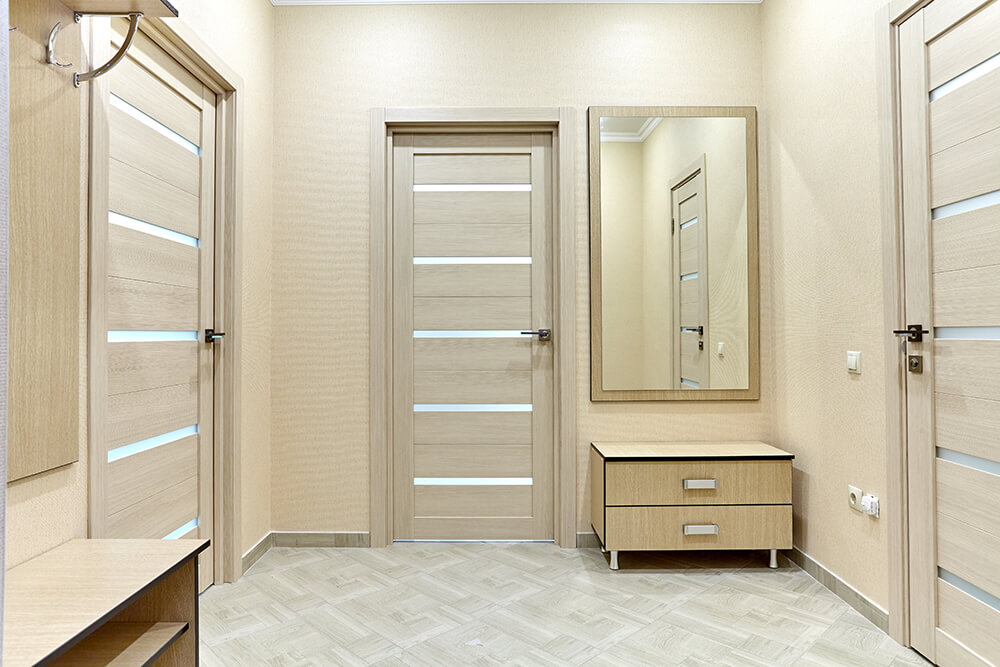 Think about the height and width of the internal doors in relation to the height of the ceiling in the room and in terms of those who will use the doorway.
A few tips to get you started are to:
Use taller doors in rooms with high ceilings
Contemplate installing interior doors that are wider than usual - apart from pleasing proportions that enhance your home's aesthetic value, they offer easier access for people who use mobility assistance such as wheelchairs and walking frames
Use doors of the same height in the same area for a uniform look
Include the size of the cornice and architrave in your measurements (if applicable), as they add more height to the door
Think About Using Outer Casing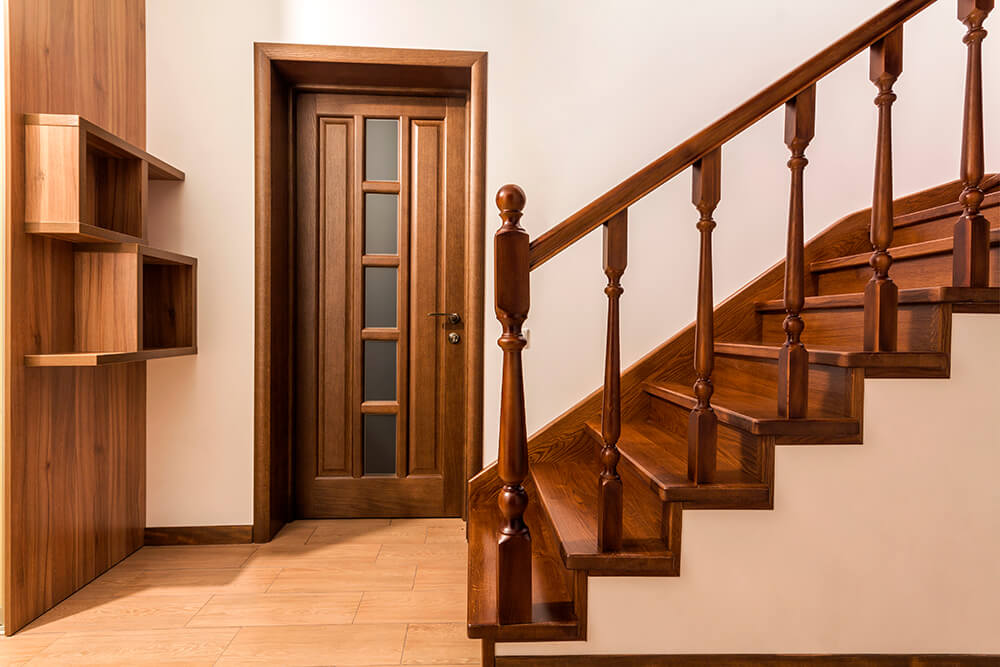 Consider using outer casing to frame your statement internal doors. The outer architrave should harmonise with the profile and style of the door, as well as any mouldings surrounding or near it and any other architraves in the room.
Use the following tips to guide your decisions:
Formal areas: Use architraves that are wider and more detailed look
Informal areas: Use slimmer frames with simple profiles and basic designs, if any
Balance the width of the architrave with the proportions of the door and the height of the ceiling
Use flush-finished skirting boards and flush-plastered recesses rather than an architrave if yours is a modern home with sleek lines
Choose Particular Doors For Special Functions
Use doors with a different style to other internal doors if they are to fulfil a special function, such as creating a sense of space while still dividing a room effectively.
Styles to consider include:
Pocket doors: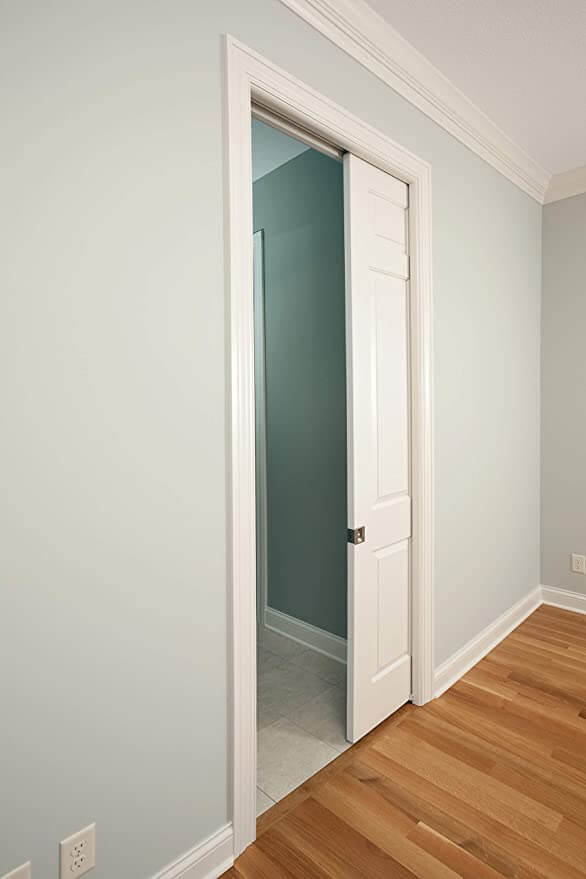 Use pocket doors in rooms in which you would rather not see the internal door when it's open. The door slides into a pocket or space within the wall to create a smooth finish.
French doors: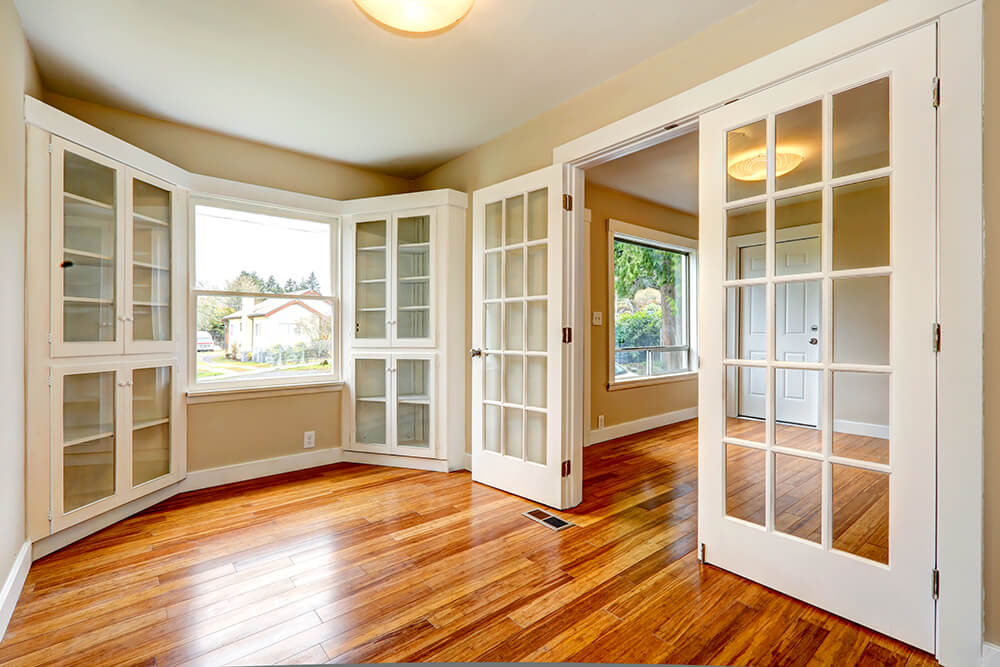 Usually installed as a pair, French doors are elegant, lightweight and characterised by glass panels. They're a good choice when you want to divide a room without losing an open plan feel.
Hidden doors: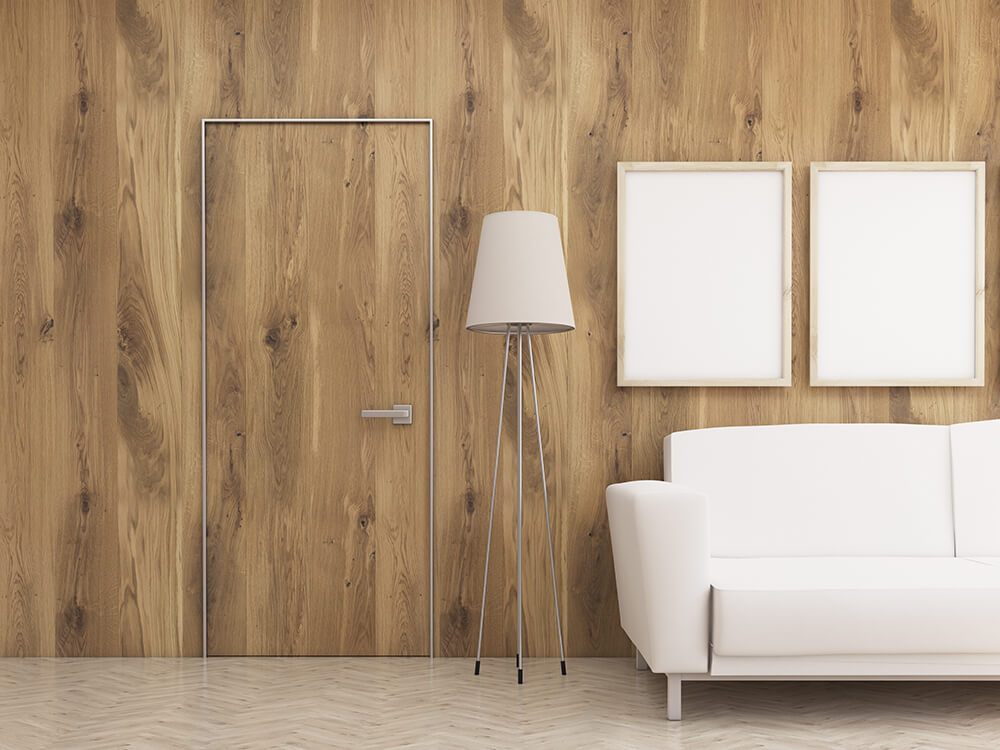 Internal hidden doors make a design statement by seemingly disappearing when closed. The background (wall) dictates the profile, colour, style, and finish of the door, which should blend perfectly with it. Hidden doors usually feature discreet hardware and knobs or handles.
Glass doors: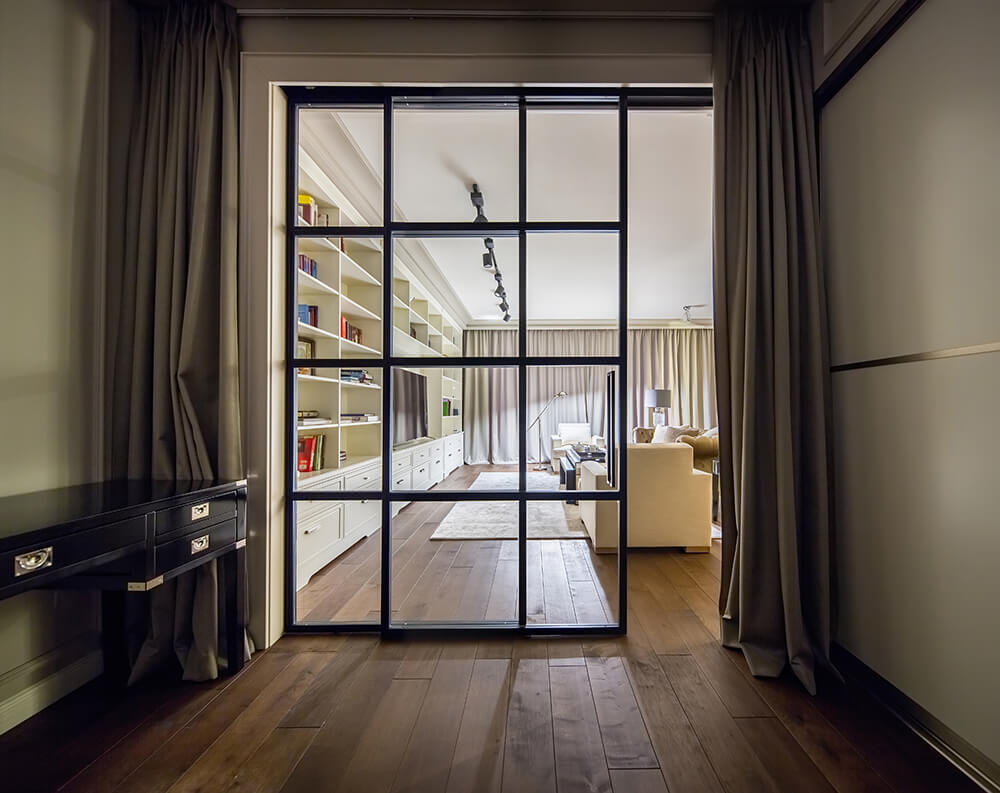 Consider using glass internal doors in rooms that are small and/or dark. They will create a sense of space and they will allow more light into those spaces. Keep temperature in mind, as glass is a poor heat conductor. Use properly glazed glass for doors to temperature-controlled spaces.
Sliding doors: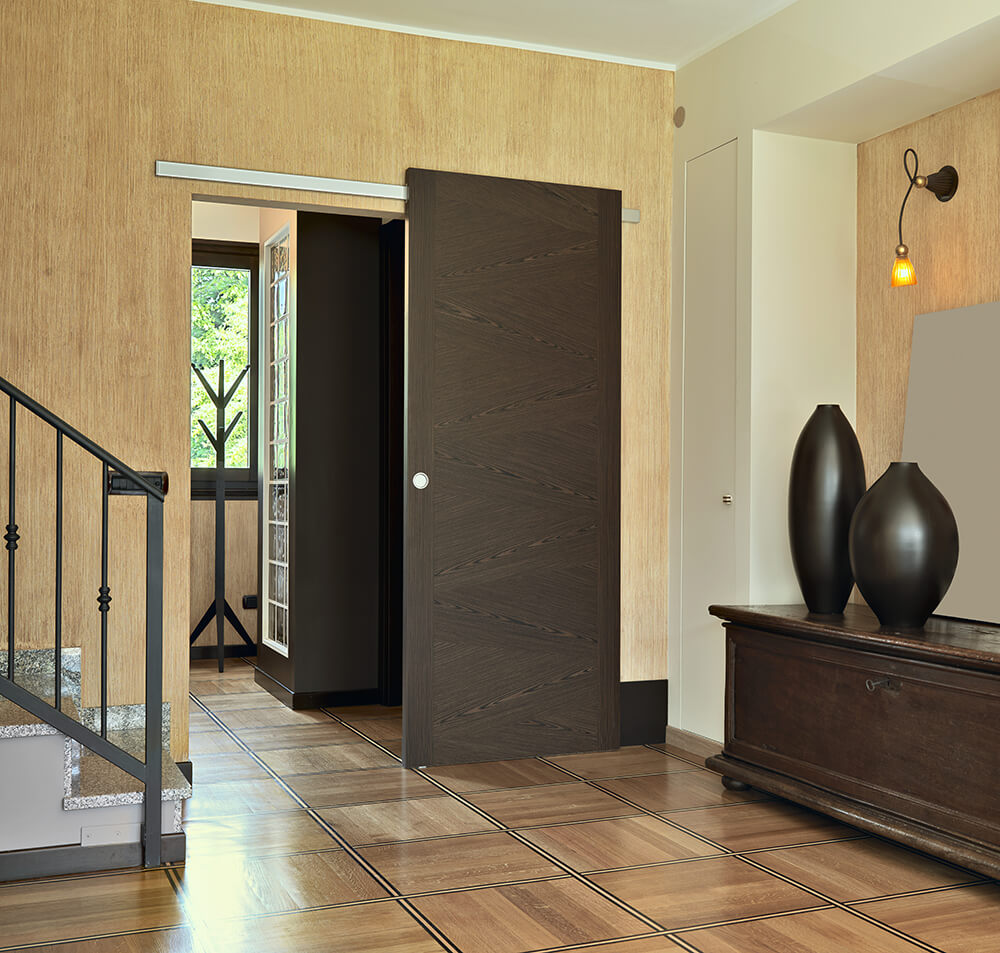 Use a sliding door if the location of the doorway makes a hinged door awkward. Choose a plain or panelled door that you can veneer, paint, or otherwise decorate. Sliding doors tend to be constructed from wood or synthetic materials that are light in weight. Use double sliding doors in wider doorways to create an impressive open plan effect.
Bi-fold doors: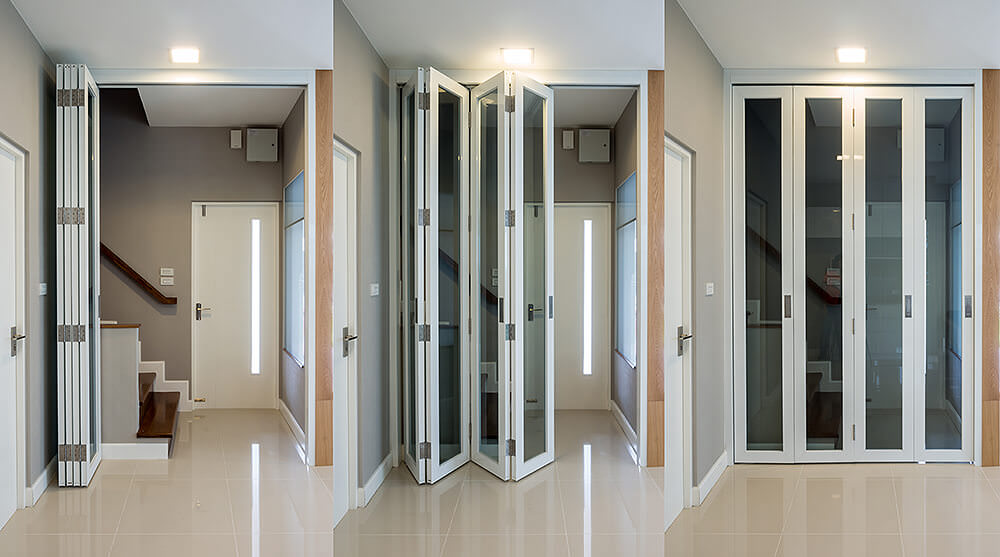 Also known as concertina doors, bi-fold doors are constructed from several panels that stack neatly when slid open. They make the most effective design statements when used in large spaces with wide doorways, especially when installed as double doors.
Use Colour And Finish To Make A Statement
Last but not least, use colour and finish to make a design statement with internal doors. Here are a few ideas for inspiration:
Create bold designs with vibrant or starkly contrasting colours. Take things a step further by giving the doors a matte finish if you have glossy walls or use a gloss on the doors if your walls are matte.
Use coloured or textured glass for panels that have added visual impact.
Use natural timber doors for a dramatic yet sophisticated design statement. Consider positioning panels so that the grain runs in different directions for added interest.
Choose a steel-framed door and use metal inlays or overlays for a door that also makes an industrial design statement.
Consider using a recycled or upcycled door instead of a new one. If you can't find an old door, you can achieve a similar look by aging a new one.
Choose door hardware that will finish the look. Find handles, hinges, and other elements that complement, contrast, or introduce an element of playfulness.
Realise Your Design Idea
The advice in this article should give you an excellent starting point for making a design statement with internal doors.
Your decisions ultimately should depend on your tastes. Don't feel pressured to choose a particular style or quality because it's popular or because you want to keep up with the Joneses.
At the end of the day, it's an open and shut case.
Choose the internal doors that reflect your unique tastes and style and make your house feel like a home. Your home!